Regular price
Sale price
$25.00
Femke Magazine - Fall/Winter 2018, sold on newsstands until February 28, 2019, postage included
---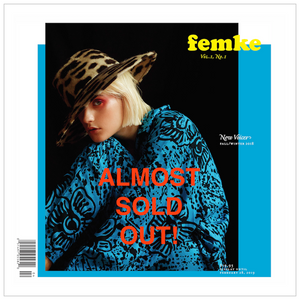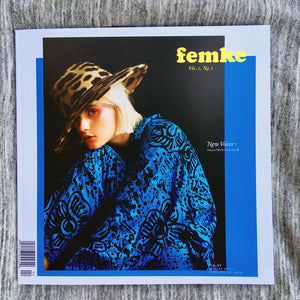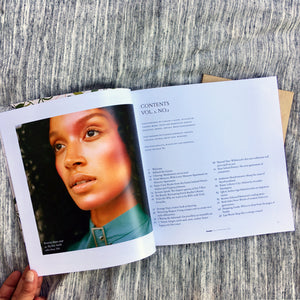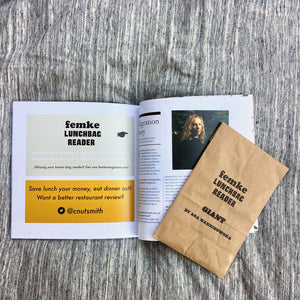 Regular price
Sale price
$25.00
Femke Magazine - Fall/Winter 2018, sold on newsstands until February 28, 2019, postage included
---
Our launch edition is over 100 pages of intelligent reading, creative inspiration, and stunning fashion photography. It also includes the Femke Lunchbag Reader.
The inaugural Femke Lunchbag Reader created for the Fall/Winter 2018 issue features an excerpt from the novel Giant by Aga Maksimowska.
Femke measures 8 1/2" x 8 1/2", is perfect bound, and we print on a heavy, semi-matte paper – it's absolutely gorgeous! You can smell it, and feel it. Online price includes FREE SHIPPING.
PLEASE NOTE: When checking out, choose FREE SHIPPING for regular mail delivery. For faster and more secure delivery, you may choose to upgrade your shipping to parcel post.