Regular price
Femke Lunchbag Reader - Giant by Aga Maksimowska, postage included
---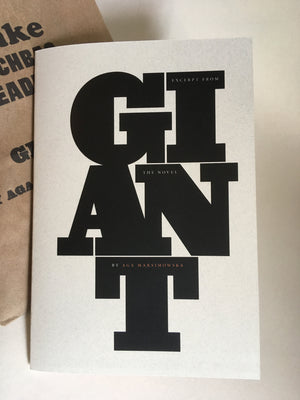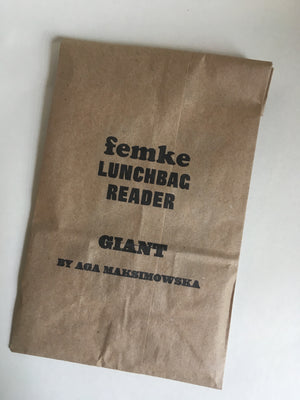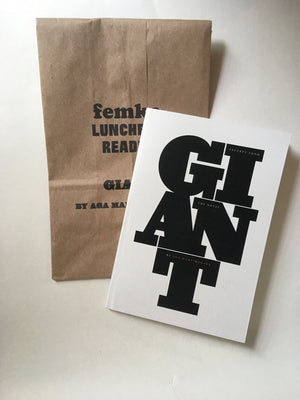 Regular price
Femke Lunchbag Reader - Giant by Aga Maksimowska, postage included
---
To promote lunch time reading, each issue of Femke contains a Lunchbag Reader.
For our launch edition, our mini-book feature is an excerpt from Giant by Aga Maksimowska.
Missing yours? Want one? Get one for the cost of shipping and handling (included in this price).
PLEASE NOTE: When checking out, choose FREE SHIPPING for regular mail delivery.